What do you understand by a Virtual Tour?
You've wondered what a commercial place looks like in the case of a restaurant, bar, nightclubs, hotels and many more before going, due to Google Business View we can now help you to give you that virtual experience. With 360 photos you can see everything around you with the ability and opportunity to see the places even if you are in your home, office or anywhere else. The best of all is that you can have access from your computer, smartphone, and tablet.
WHAT IT DOES FOR YOU
Google Business View gives your business better organic traffic, this means when someone enters searches on your business-related services, Google will help to bring your business in a position more higher in search results than others who do not have a 360 Virtual Tour.
IS THERE ANY MONTHLY COST?
With Google Business View there are no extra monthly charges, so you pay the Virtual Tour only once and it rests for life even when you sell or wants to do another Virtual Tour when you remodel your business. Contact us to set up your new Business Virtual Tour, our starting price is $349.
ADVANTAGES
A Virtual Tour will boost your business and makes it have better search results. Since your business will have more visibility in Google Maps and can be visited at any time of the day, it now seems as if your business operates 24 hours for new customers to have an experience and become familiar with your business.
BENEFITS
New or existing customers can have a better idea of your business, so they will feel more interested in visiting your establishment.
Your business will have better visibility when they search your city.
Increase visitors to your online platform.
You can show the kind of environment you have in your business.
Make known your business to new clients.
Embed your Business Virtual Tour on your website and Social Media accounts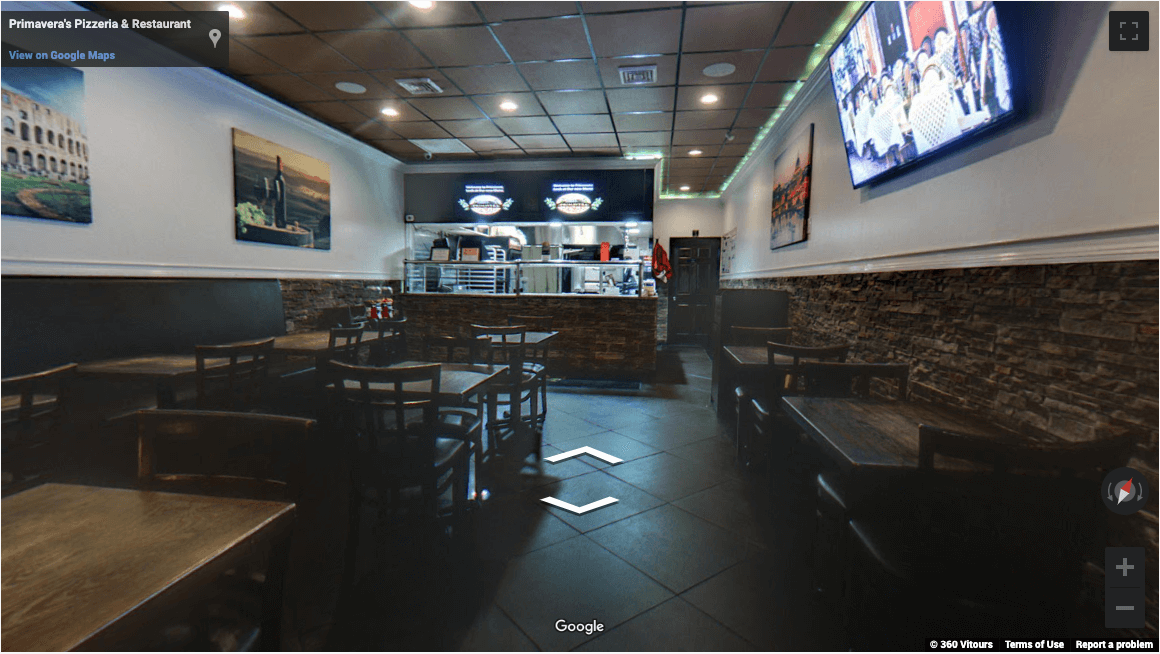 360 VIRTUAL TOURS
It helps your business to have better SEO positioning in the Google search engine.
COMPETITIVENES
When you have 360 Virtual Tour, your business will have an advantage over your competitors.
TRUST
Generate trust in the customer by knowing and having a prior experience to your business